These two have quickly become the same person. They play, they laugh, Clairvaux dominates heavily, Vianney gets her hair pulled 1,000 times a day by Clairvaux, Vianney cannot use the restroom without Clairvaux (she is her flusher). Vianney is so easy going and Clairvaux is 100% clown and entertainer. I called John three times today to tell him what ridiculous thing she currently had attempted. She spits into the bath tub after EVERY morning bath. She is just plain unladylike. She sits at the kitchen table and "practices" her memory work on the wall. She forgot she can't read yet. She pretends to throw up after having seen her siblings throwing up. She ran purposely right through her sister's board game today and to avert their madness she leaned in and whispered jibberish in Rose's ear to make her laugh.
I had Vianney and Clairvaux with me today at an appointment. Vianney sat very nicely in the chair while Clairvaux pretended to be very shy and somber. The doctor commented how friendly Vianney was and how shy Clairvaux was. I told her, "Well, Clairvaux wants you to believe that, but she is playing with your mind." She missed the side glances Clairvaux gave her to see if she was still looking at her. She missed the smirks she gave when her head was down.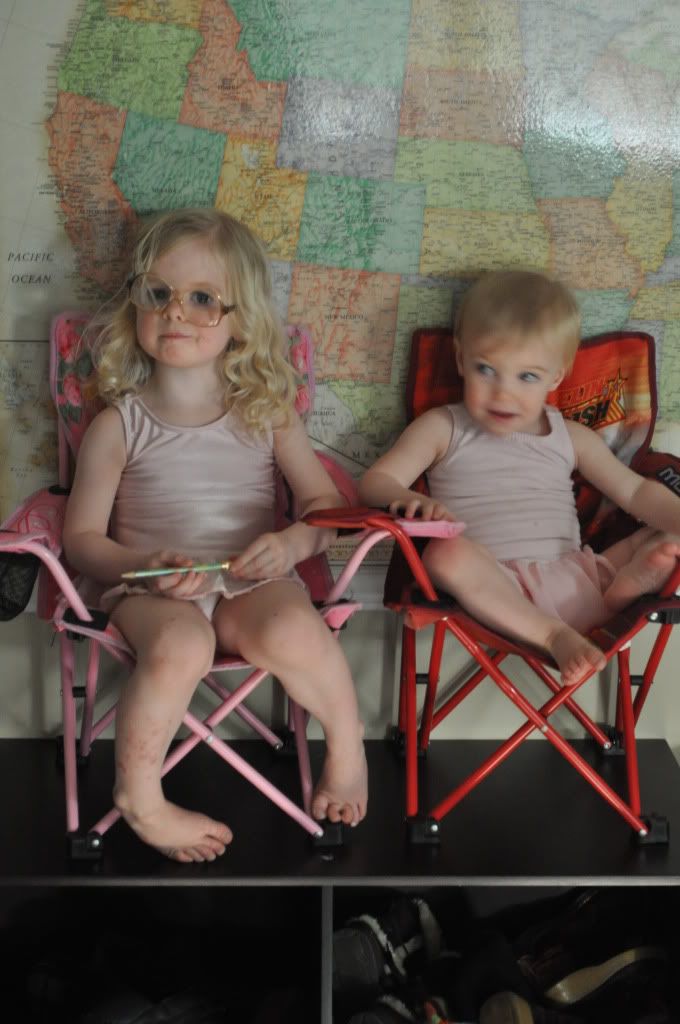 While I am cooking dinner, it usually works to tell her to go look to see if Papa is home. She runs to the window and checks for about 15 minutes. She will come back to me and question his where-abouts. I then tell her to go look again. It worked for about 45 minutes. John is greeted at the door by her with equal emotion as if he had been deployed for the past year and this is their first encounter. She loses it everytime.
It was a doozy of a week in regards to illness. Man. Our doctor thought Vianney picked up impetigo/MRSA from the hospital when she had her tonsils out. She got a terrible skin infection that blew up over night. Every child saw the doctor this week. Some of them were in multiple times. We were not sick at all this winter, but made up for it this week.