24 weeks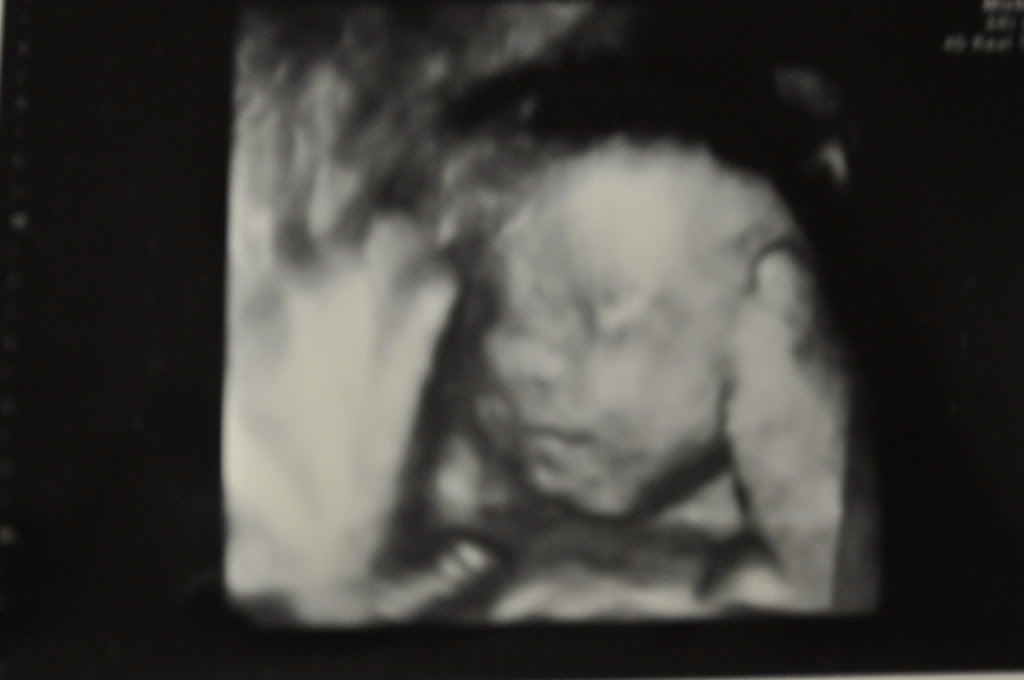 SOMEBODY was being a little too quiet last week. I hadn't notice you move one night, but waited until the next day and still nothing. You aren't a crazy mover by trade, but I can always get you to move. After an afternoon nap, I tried for about 30 minutes, but no movement. I told myself if you hadn't moved by 4:00 I would call the doctor. No movement. I called Dr. McNeely and he wanted me to come right in.
He found your heartbeat right away, but very uncharacteristically sent me over immediately for an ultrasound. He is about as relaxed as they come so for him to say this I immediately said, "What's wrong or what are you looking for?" He reassured me nothing, but just wanted to make sure there wasn't a reason you weren't moving a lot.
I haven't seen you since you were 12 weeks old. The tech took an extra long time measuring you and checking your blood flow. I have never had an ultrasound to this length. Such a treat. Everything looked great! I enjoyed seeing you, but don't ever do that again.