Snow brings out their best dance moves.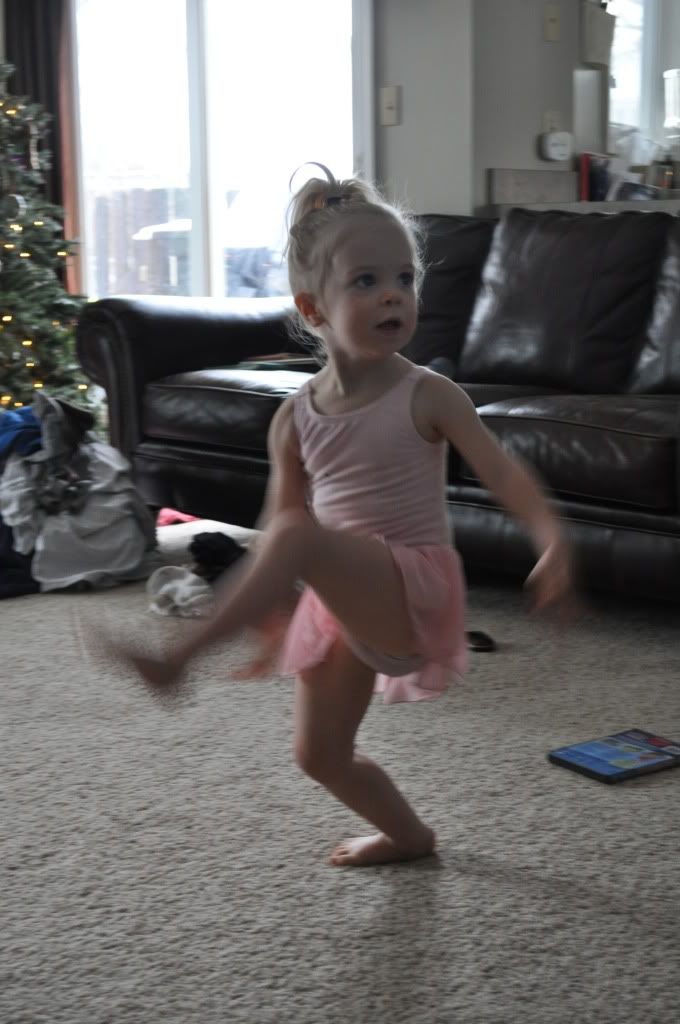 I don't know about you, but I can't stop wearing my leotard around the house (it is the only comfortable thing I have left being 5 months pregnant). I almost posted a pic. Just be glad it wouldn't upload. Man, what is that really saying to me?...Trouble upLOADing. I am NOT a load. I am NOT a load. I promise it was long-sleeved. Ever the modest one I am.
Exactly at this time last year, I posted
this about the older girls
and their excessive dancing and
their love of all things ballet
.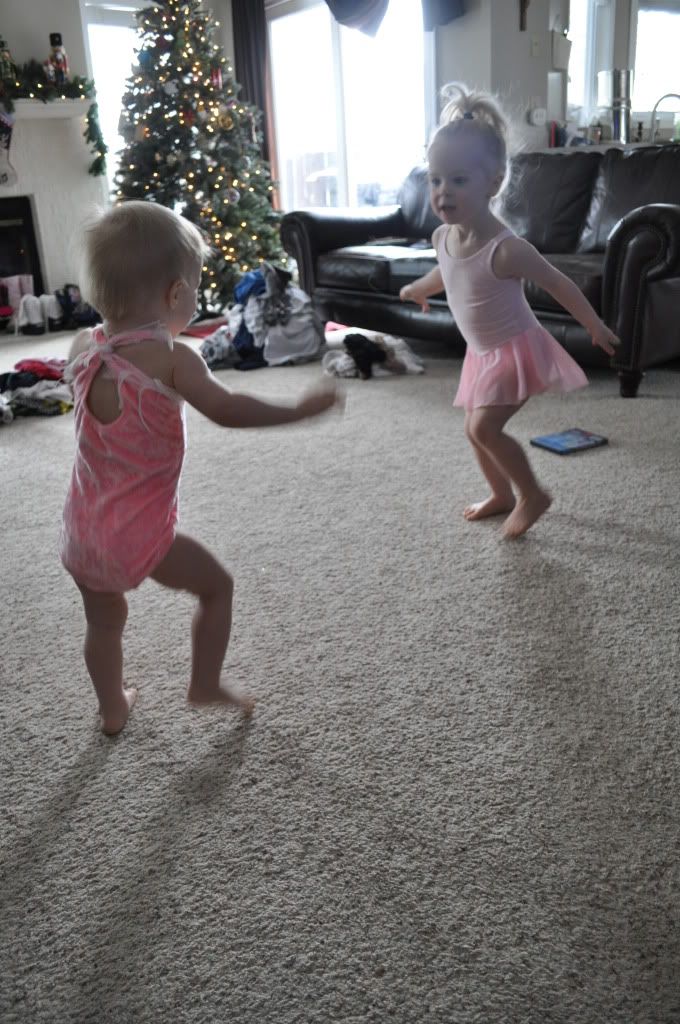 A couple days ago, I found the little two wearing leotards and believing with all their 1 and 2 year old brains that they looked just like Barbie and the Dancing Princesses.